「The b hotel」is new hotel at Ginza.
It is open 2021.
「The b hotel」is japan hotel chain.
This hotel has an image of a hotel for business, but「The b hotel Ginza」is a hotel that can also be used for sightseeing.
This article introduces hotel rooms and facilities.
Please use this as a reference for your travel plans!
Click here to check the plan.↓
Expedia
agoda
Welcome Service
I was able to receive a welcome service at check-in.
1 bottle of craft beer
You can get one canned beer made at the craft beer factory in Karuizawa.
If you can't drink alcohol, you can change to juice.

Goods eligible for welcome service


・Yona Yona Ale
・Indo no aooni[Indian blue demon]
・Suiyoubi no neko[cat on wednesday]
・Tokyo Black
・Sun Sun Organic
・Tropicana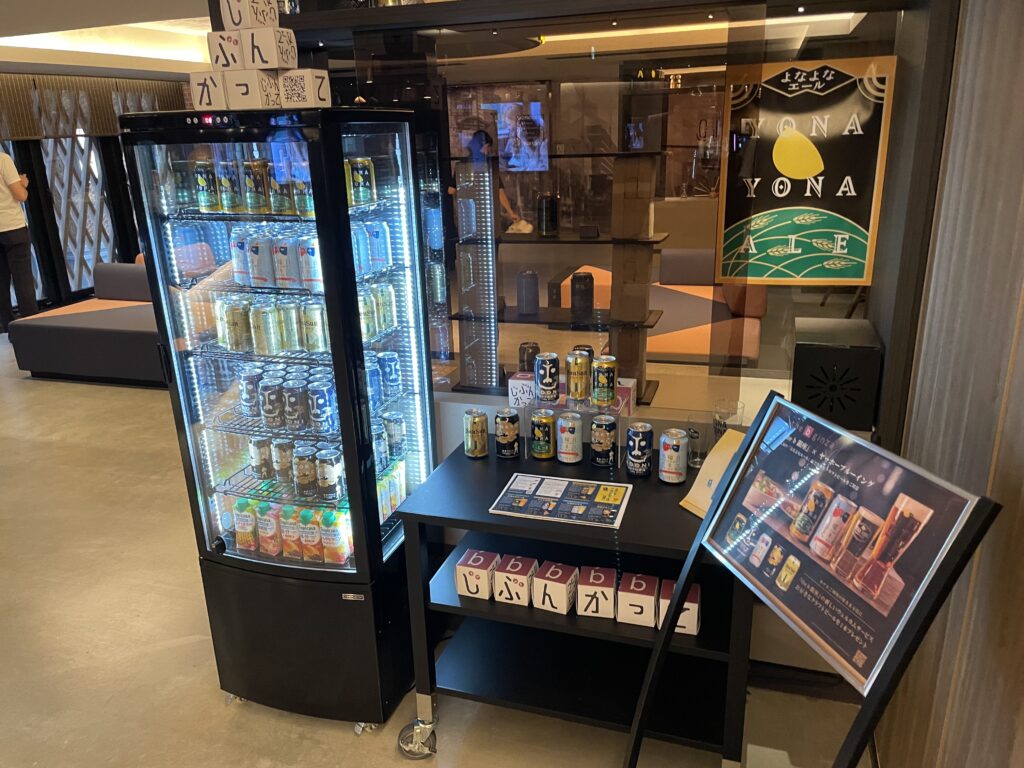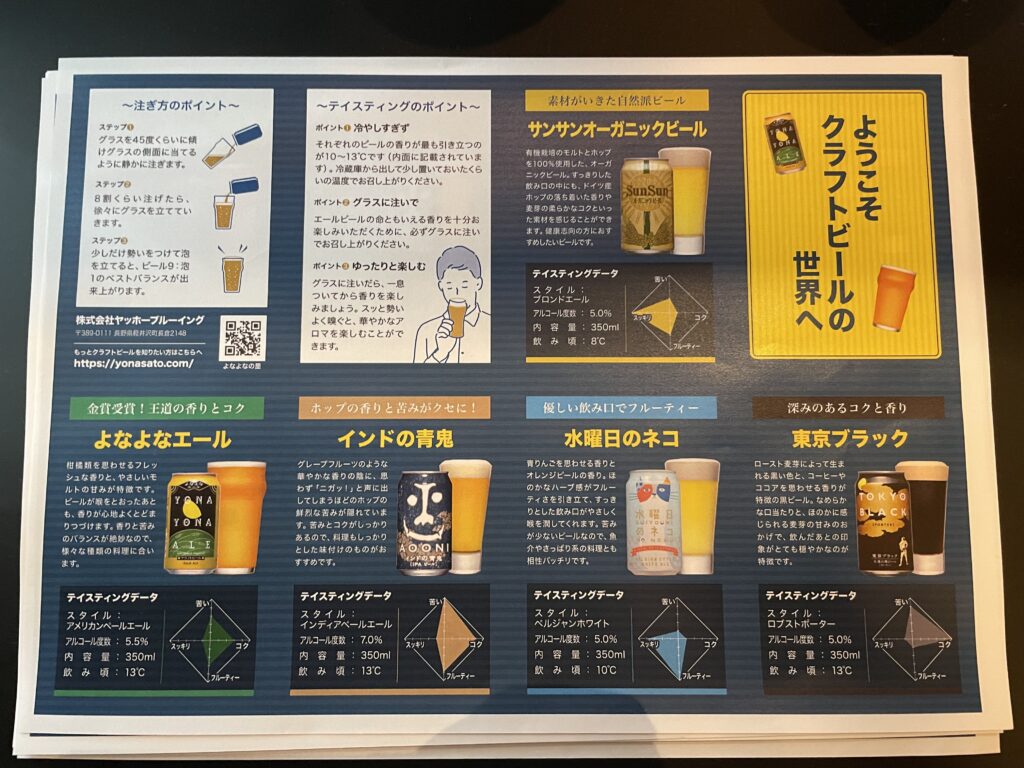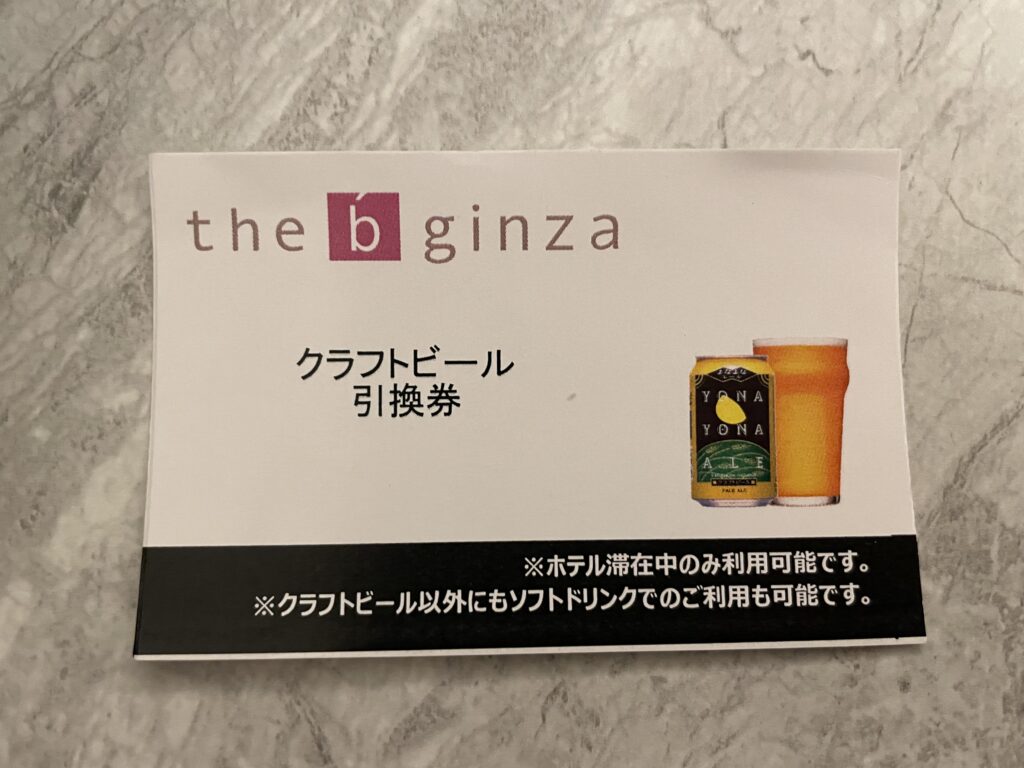 Guest Room
Guest rooms are located on the 3rd to 12th floors.
The room I stayed in this is a king room on the 9th floor.
Room
There is one 180cm bed and a small desk,and the room is 16.5㎡.
The room is a typical business hotel, but it was nice to be able to adjust the indirect lighting behind the bed and adjust the brightness of the room according to the situation.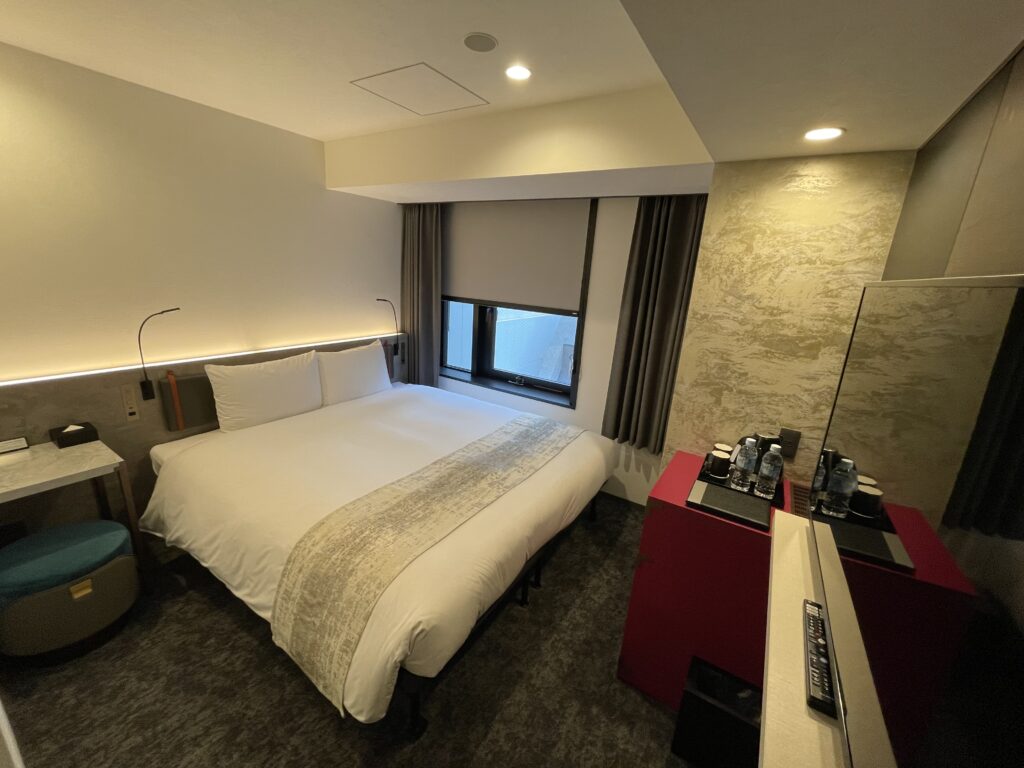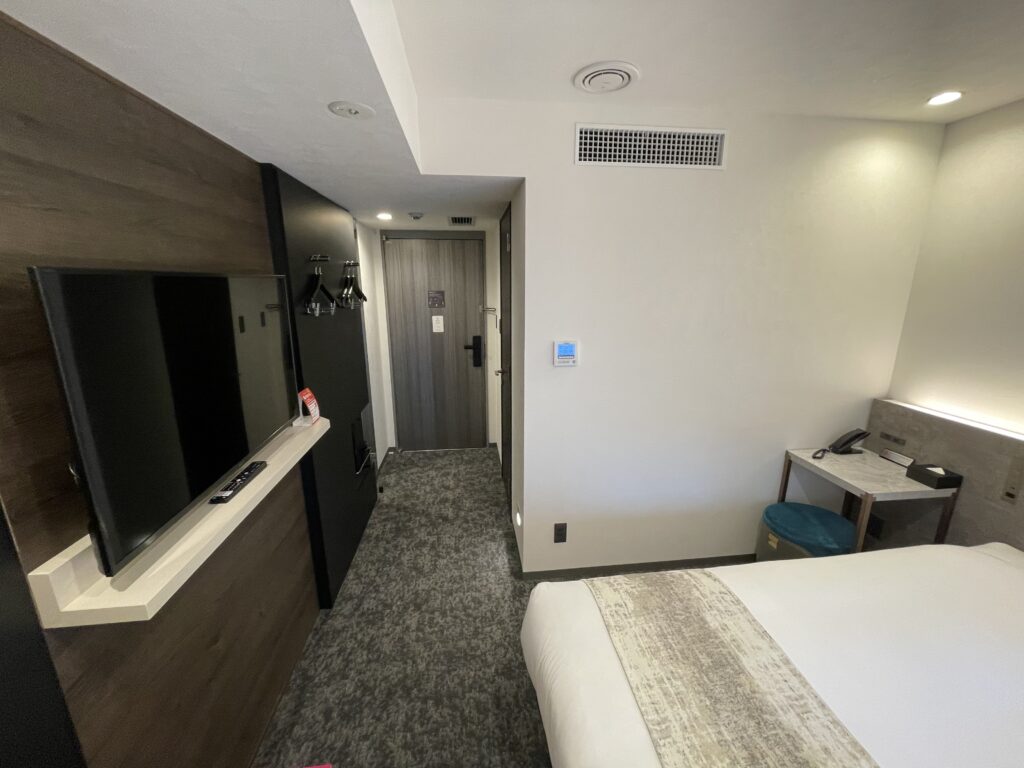 View
Because skyscrapers lined the circumference, only building was visible.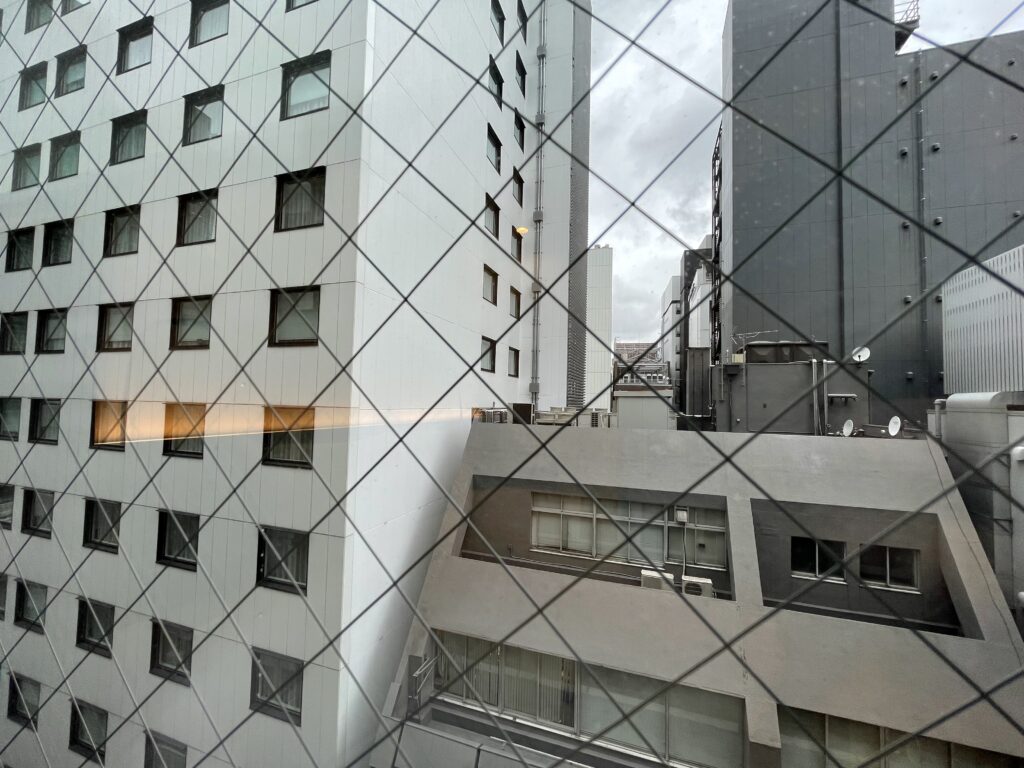 Bath/Toilet
The bath and toilet are separate.
There was no bathtub, only a shower, but this shower was amazing.
I often see rain showers, but here, in addition to the rain shower, there was a body shower and a foot shower.
When I used all the shower, I was able to take a shower with high water pressure all over my body.
It felt so good that my body was warmed to the core, just like when I entered the bathtub.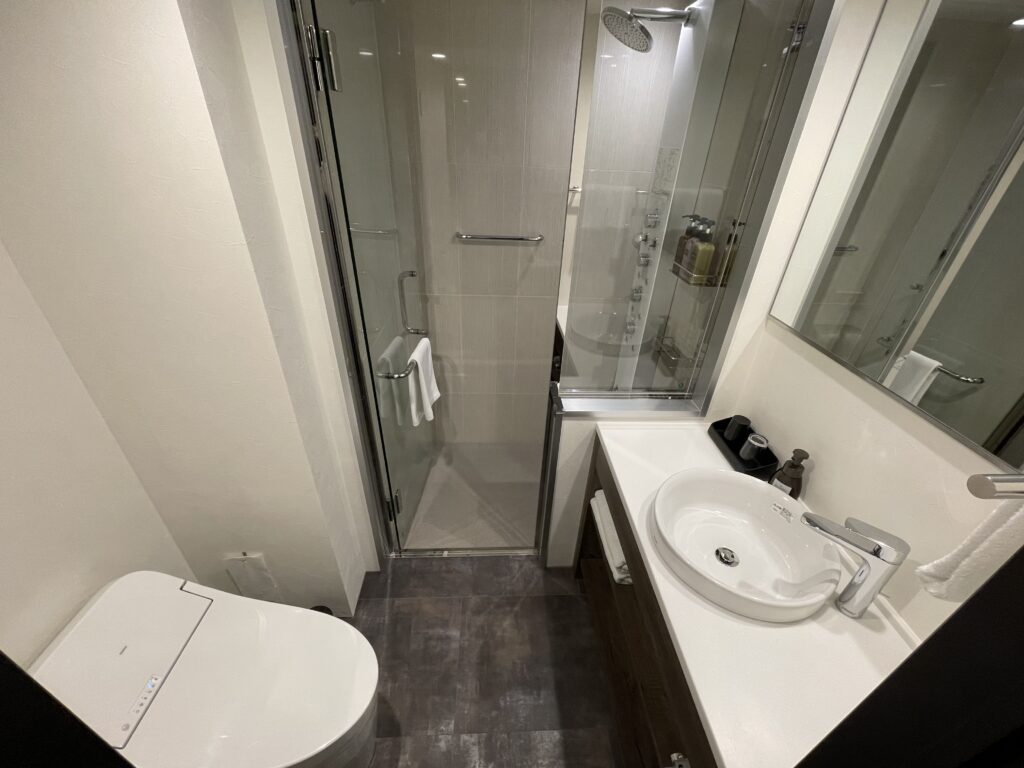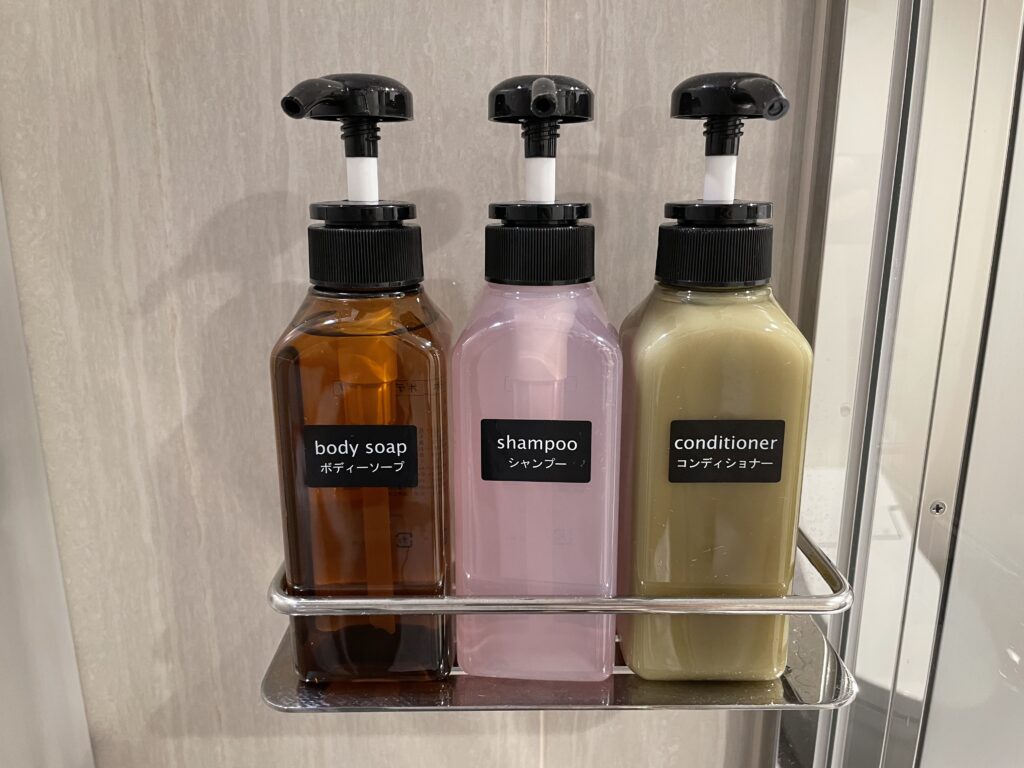 Amenities
There is a refrigerator and safe box in the room, service water etc.
What surprised me the most was the hair dryer.
There was a Cado cuaura dryer.
It's a high-end dryer costing more than 20,000yen, and even though it blows a very strong wind, my hair doesn't get hot and it dries in no time.
Due to the revision of the law, amenities are not provided in the room but are brought by yourself.
Amenities you receive


・Roomwear(S・M・L)
・Toothbrush
・Slipper
・Hair brush
・Body towel
・Swab
・Hair rubber
・Shaver
・Shaving agent
・Shoe polisher
・Cleansing gel
・Face wash
・Skin lotion
・Skin milk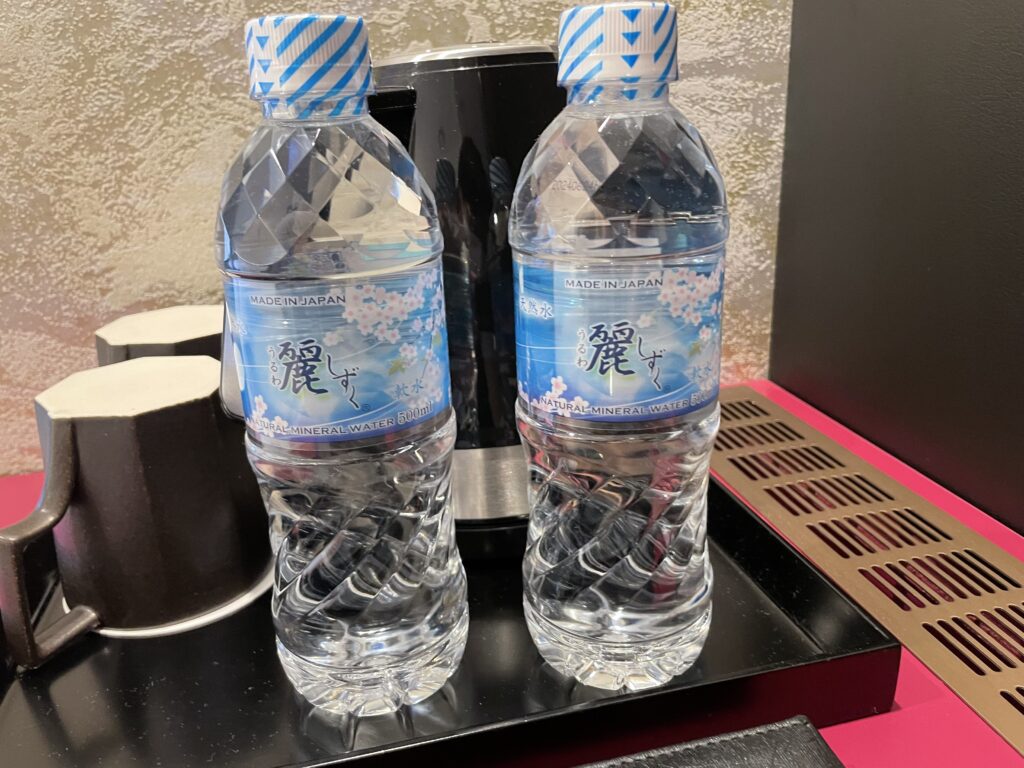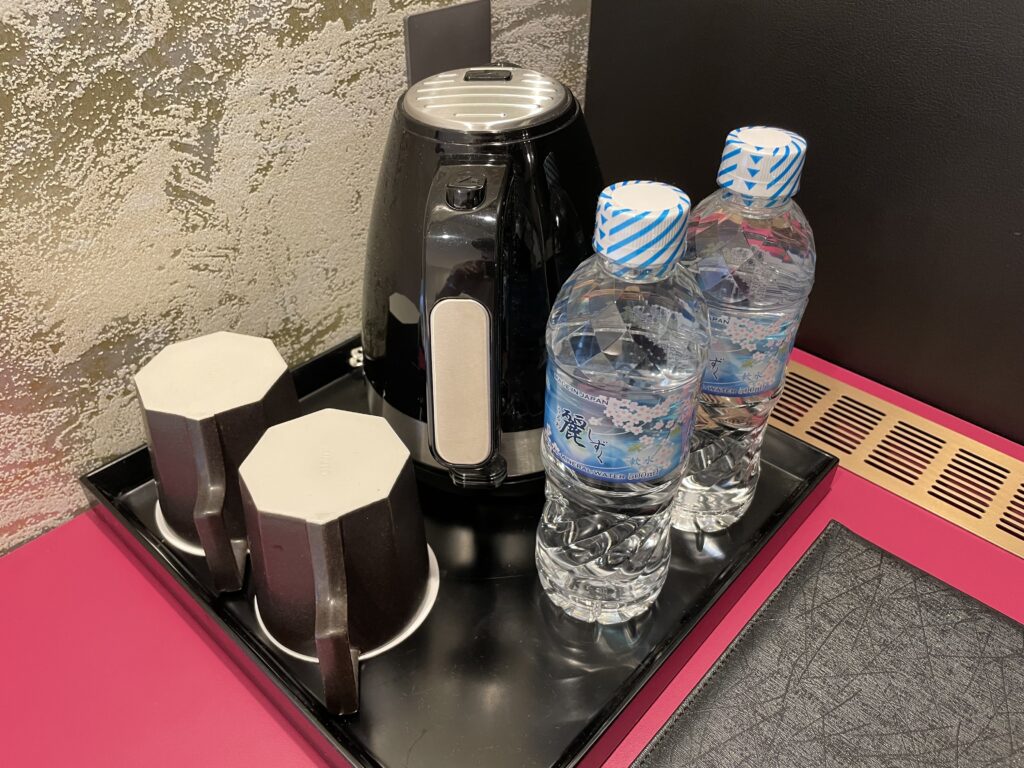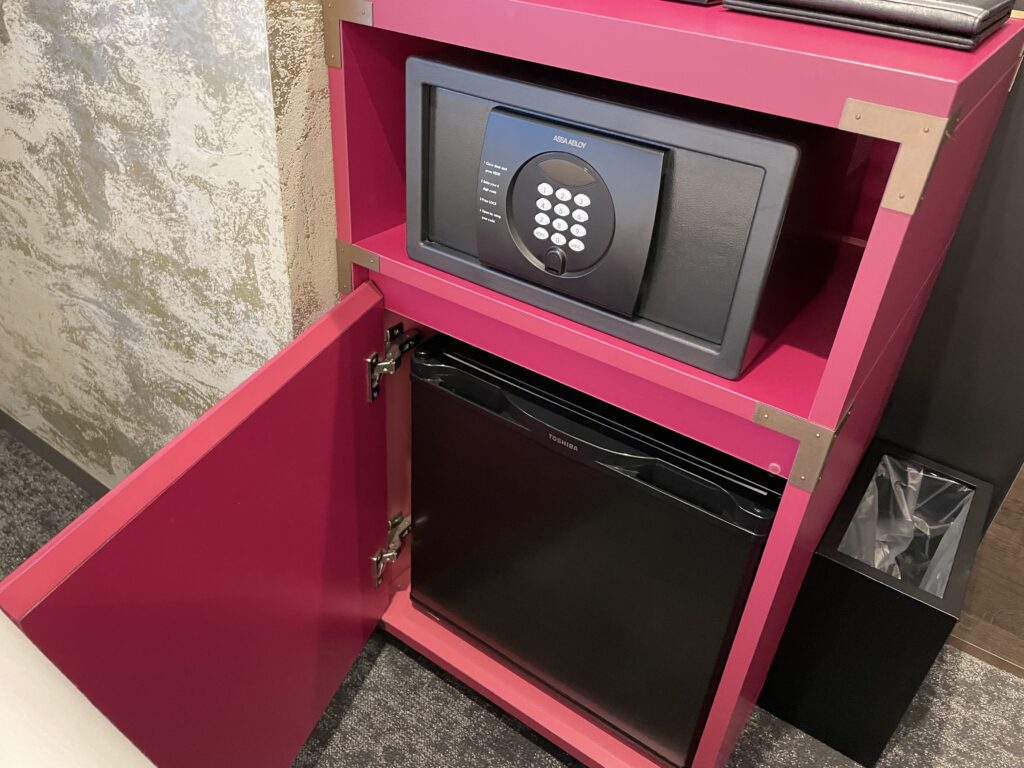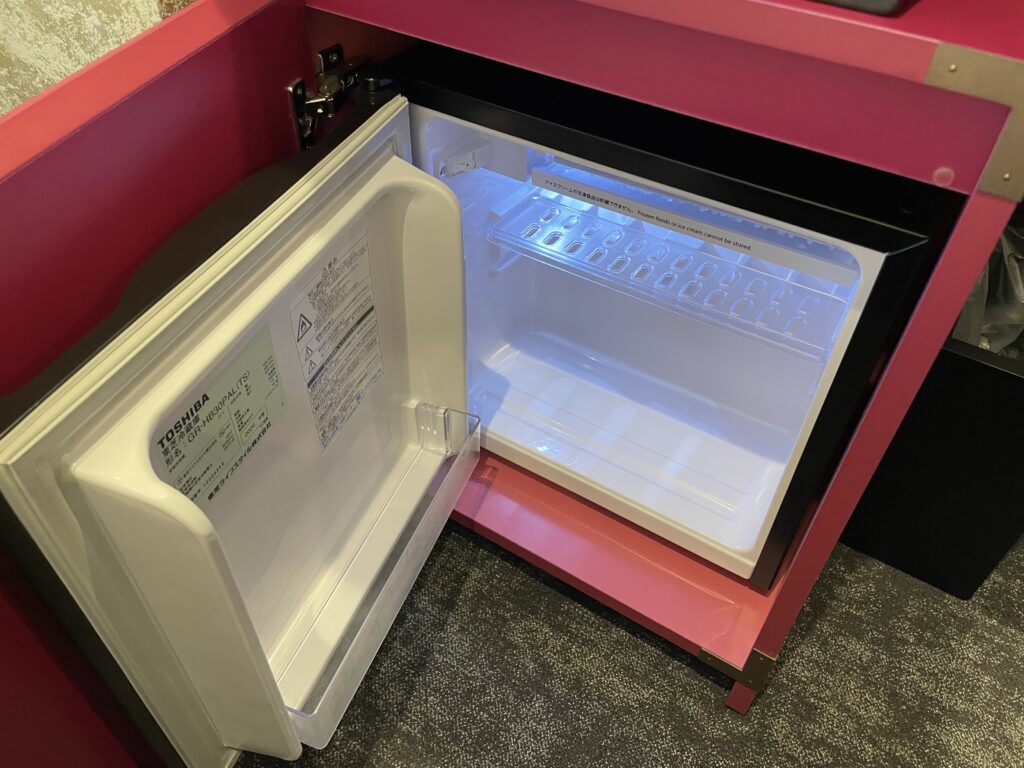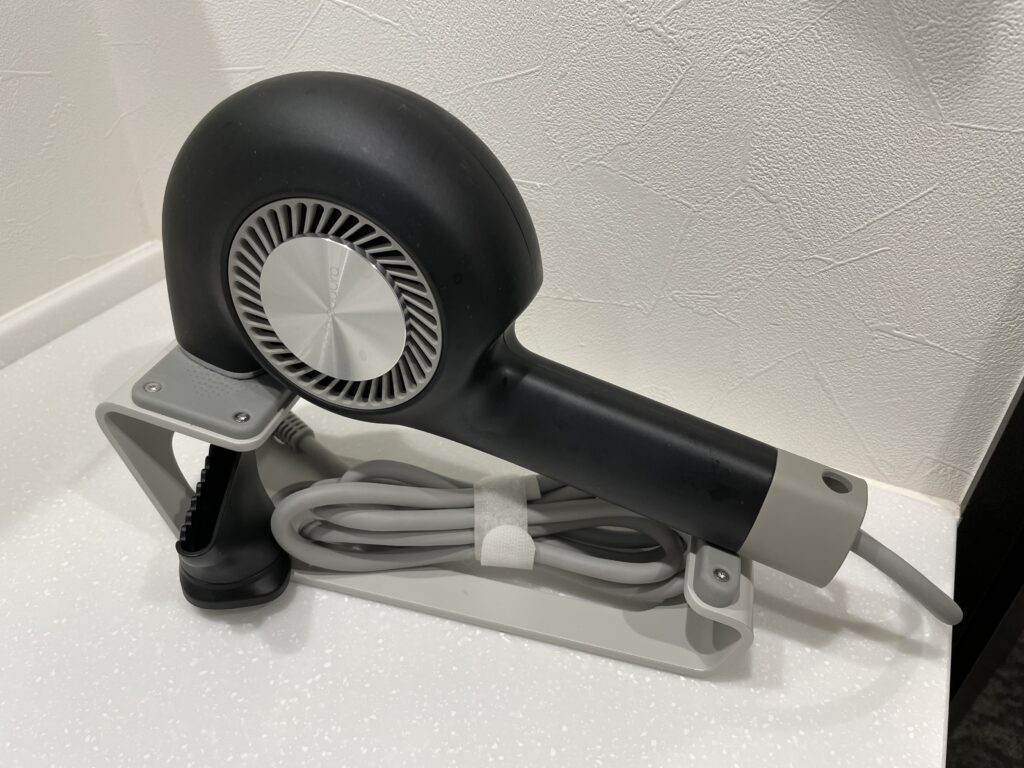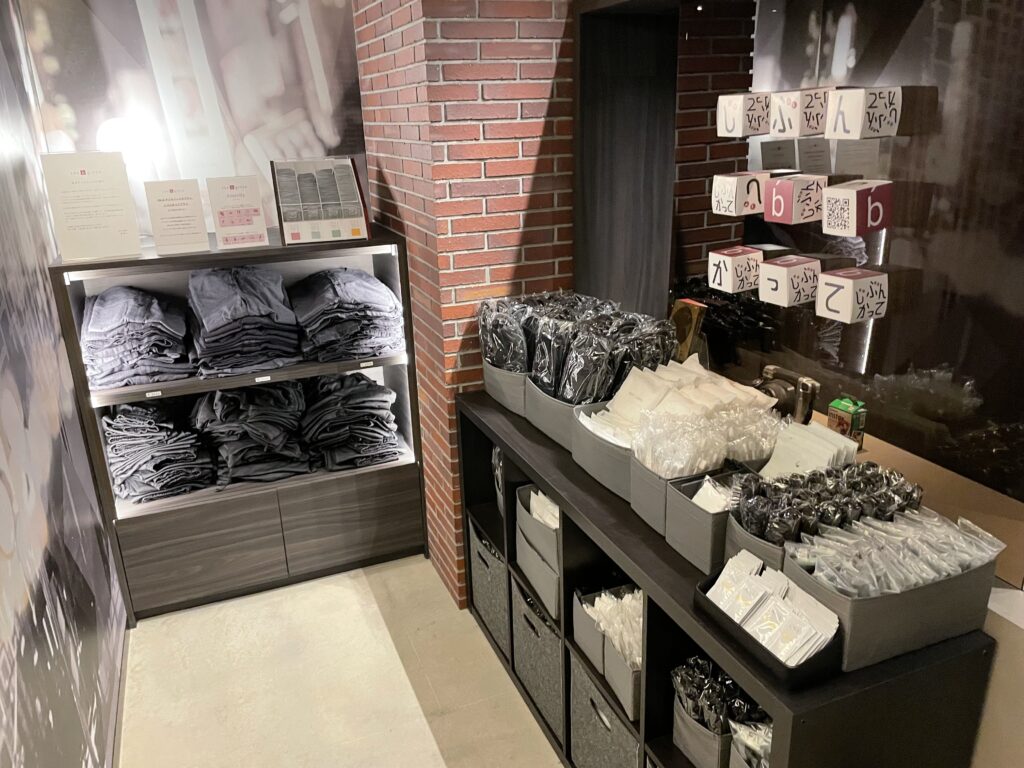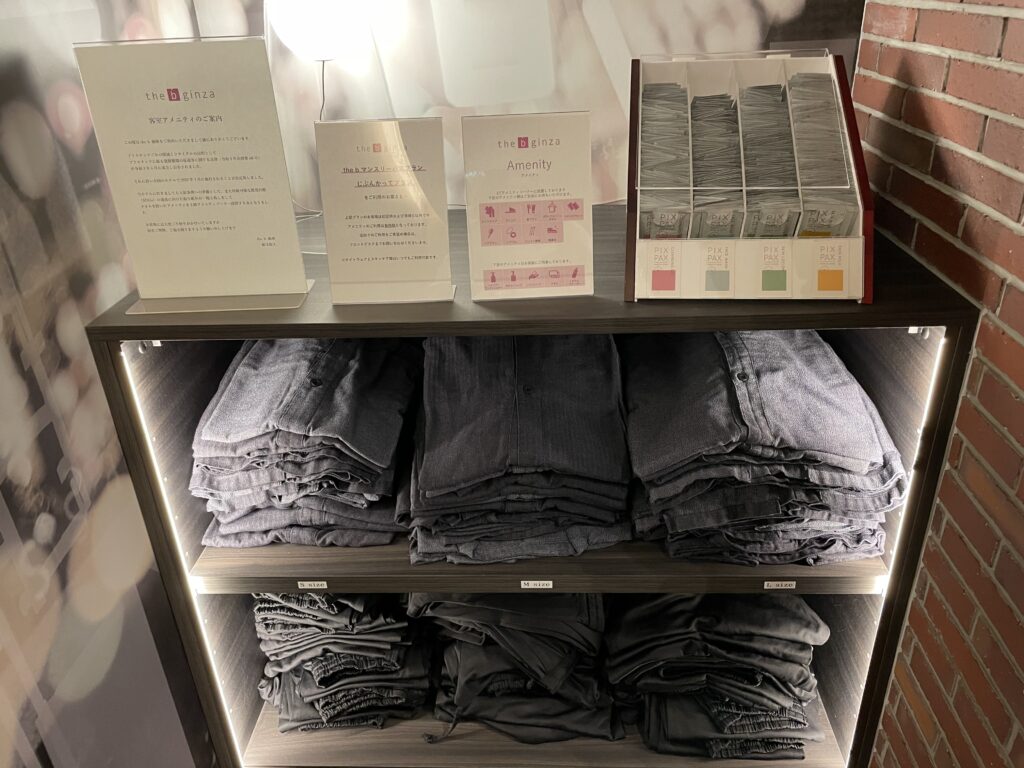 In-house facilities
The hotel has a lounge that guests can use freely.
Hotel breakdown
The hotel has floors 1 to 12.
・1st floor:Entrance,Restourant
・2nd floor:Reception,Lounge・Ice machine・Vending machine・Coin laundry,Smoking room・Shared toilet
・3〜12th floor:Guest room
Lounge
Most of the second floor is occupied and guest can use it freely.
There are table seats and sofa seats, so you can use them in various ways depending on your mood.
There are about 8 table seats and about 4 groups of sofa seats.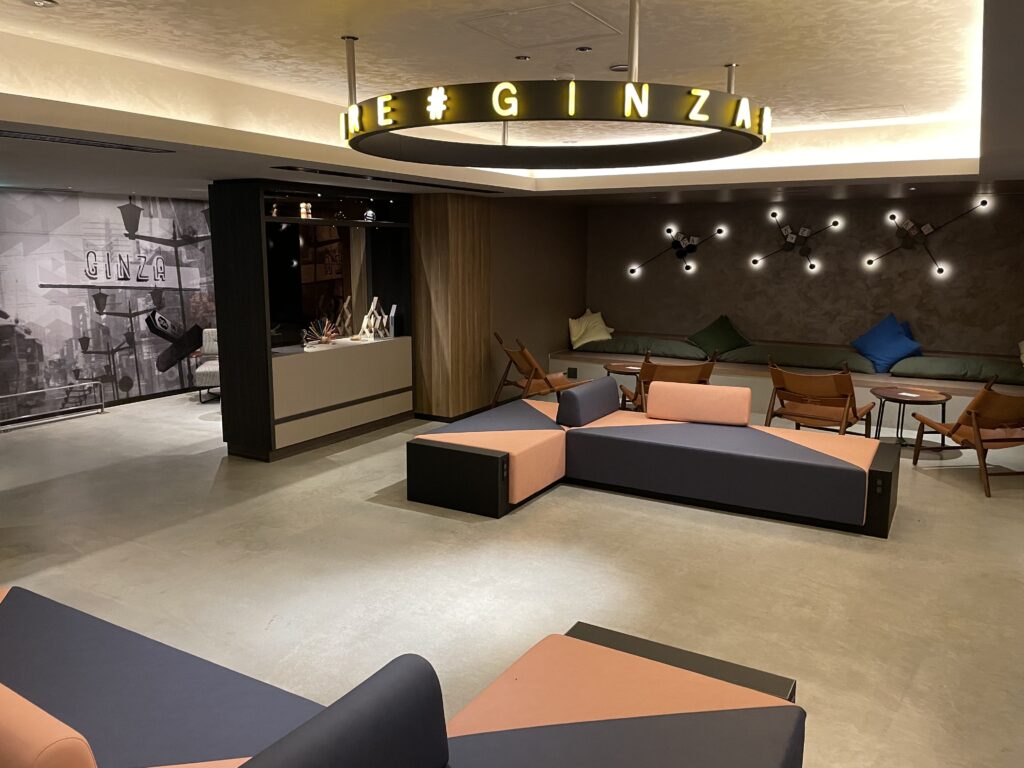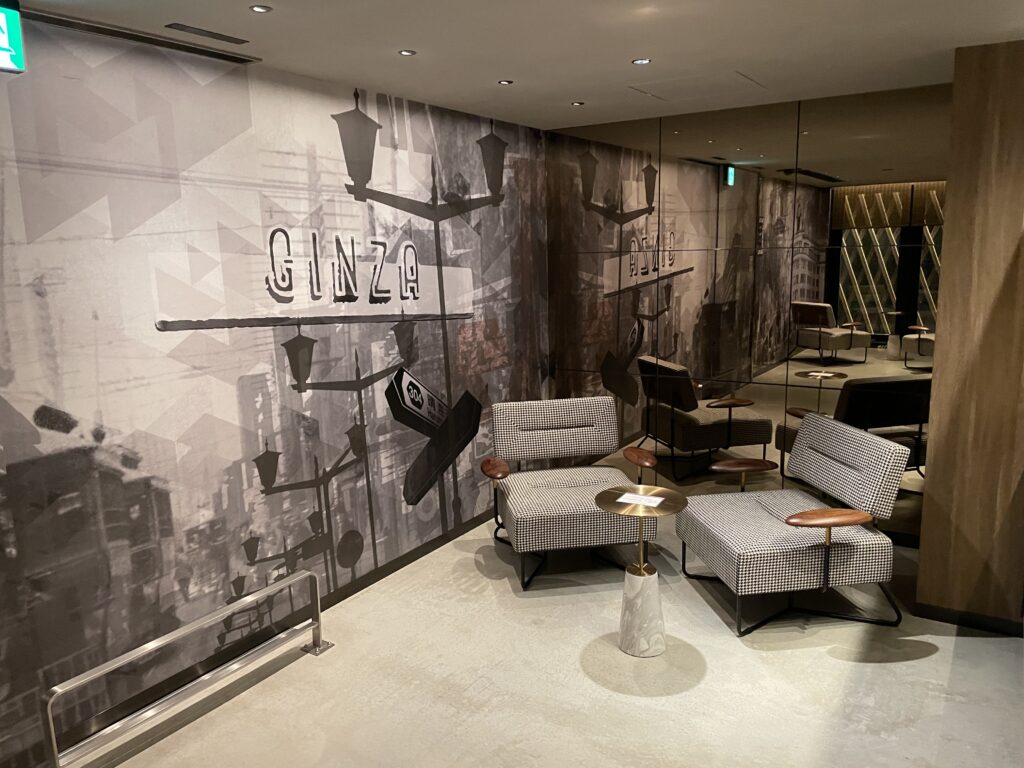 Coffee machine/Latte art machine
There is a coffee machine in the lounge that guests can use freely.
A latte art machine is also free to use.
In addition to the original date, you can make latte art of your favorite photo from the QR code.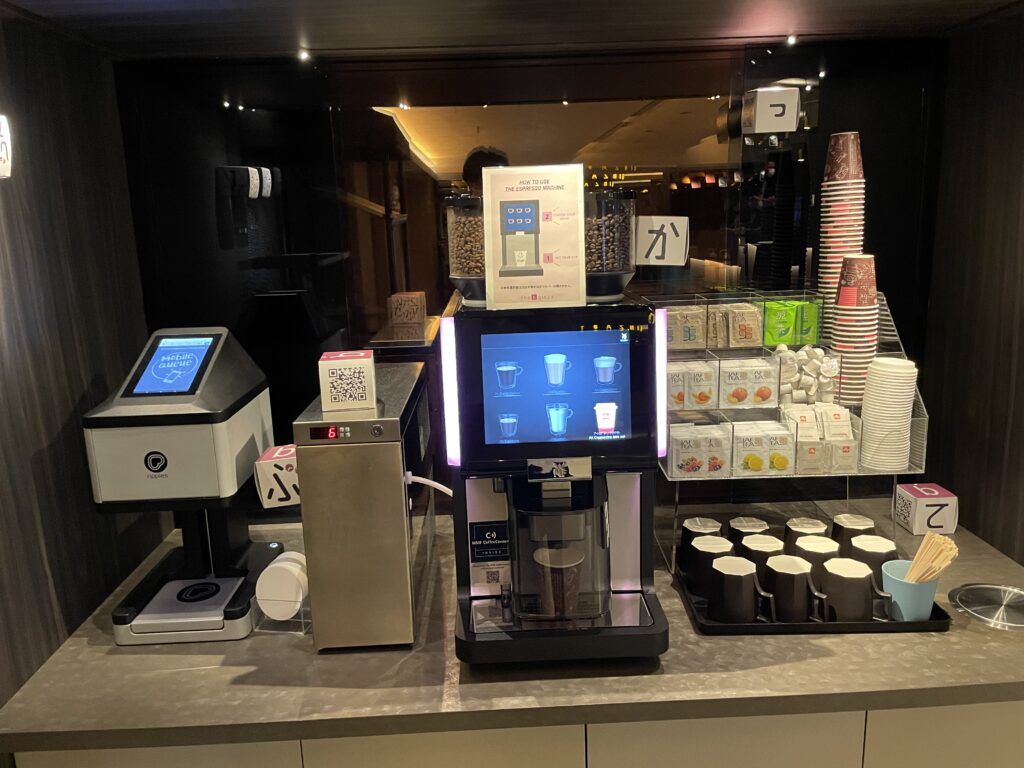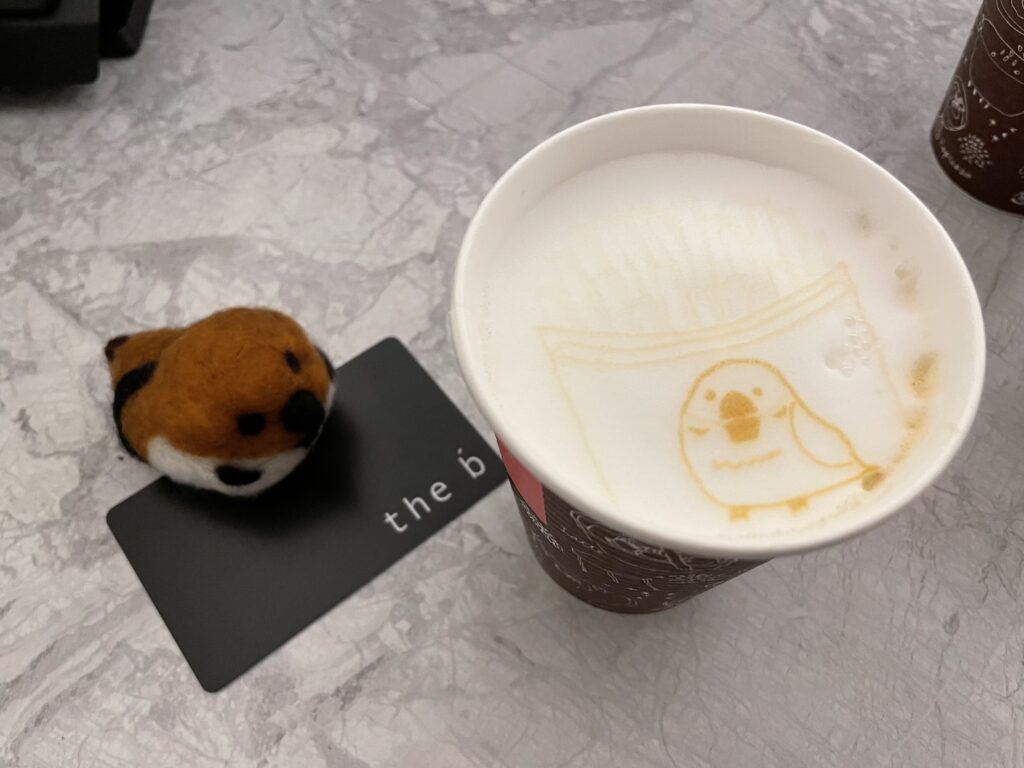 Coin laundry
It's on the 2nd floor.
Payment is cash only, and detergent is automatically added so you don't have to prepare it yourself.
Two units are installed, and you can check the usage statues on the TV in the room.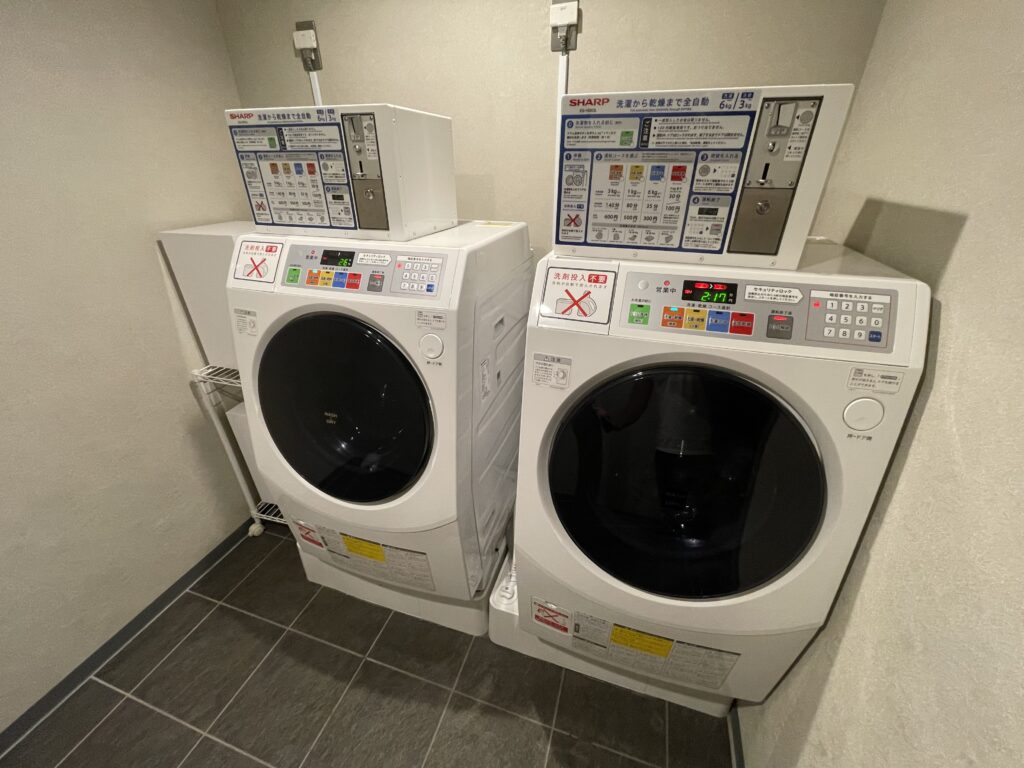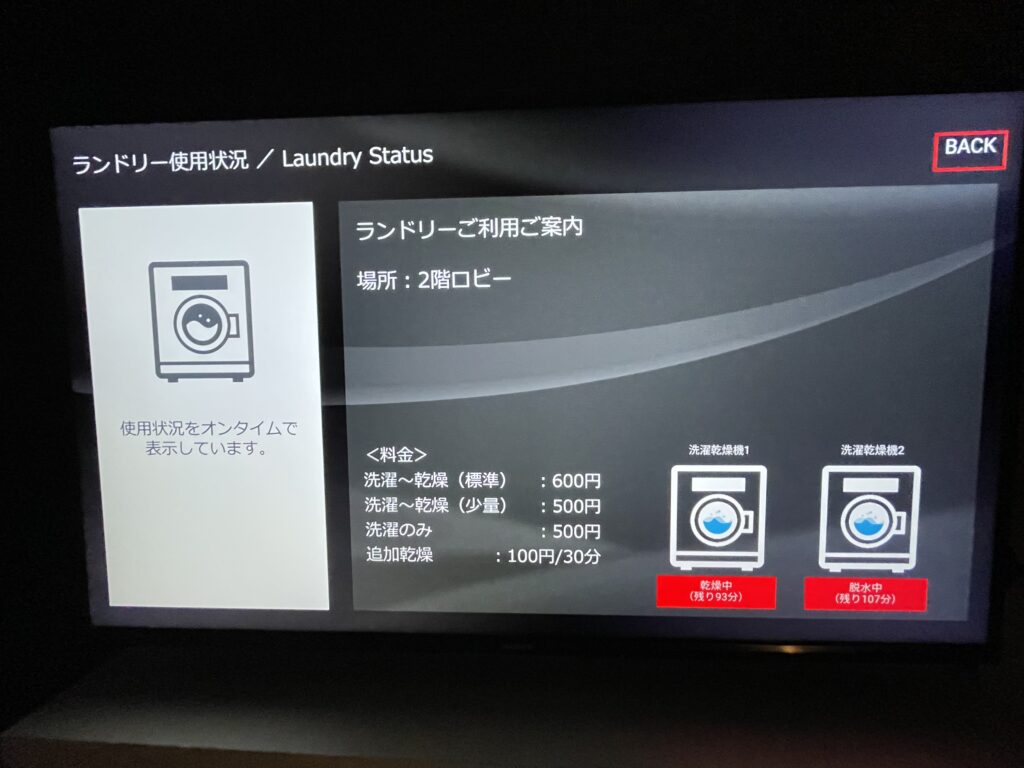 Ice machine/Vending machine
It's on the 2nd floor.
There is no ice bucket for ice, so take it back to your room in a cup.
Vending machines are for soft drinks only.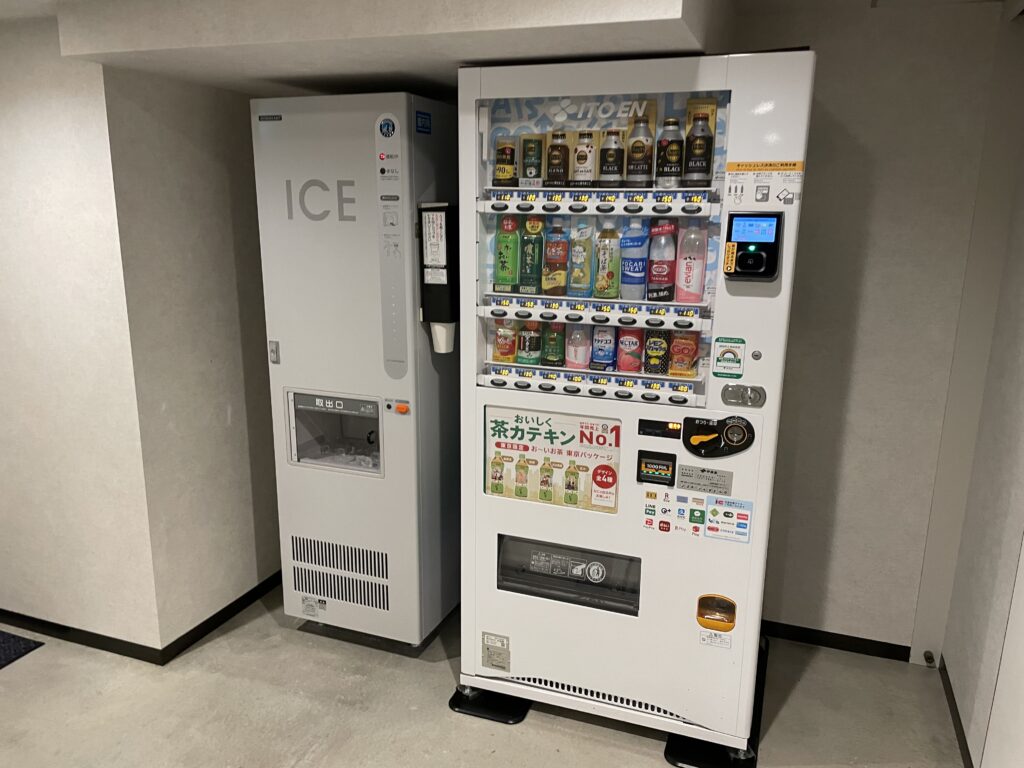 Smoking room
It's on the 2nd floor.
Up to 2 people can use it at the same time.
All guest rooms are non-smoking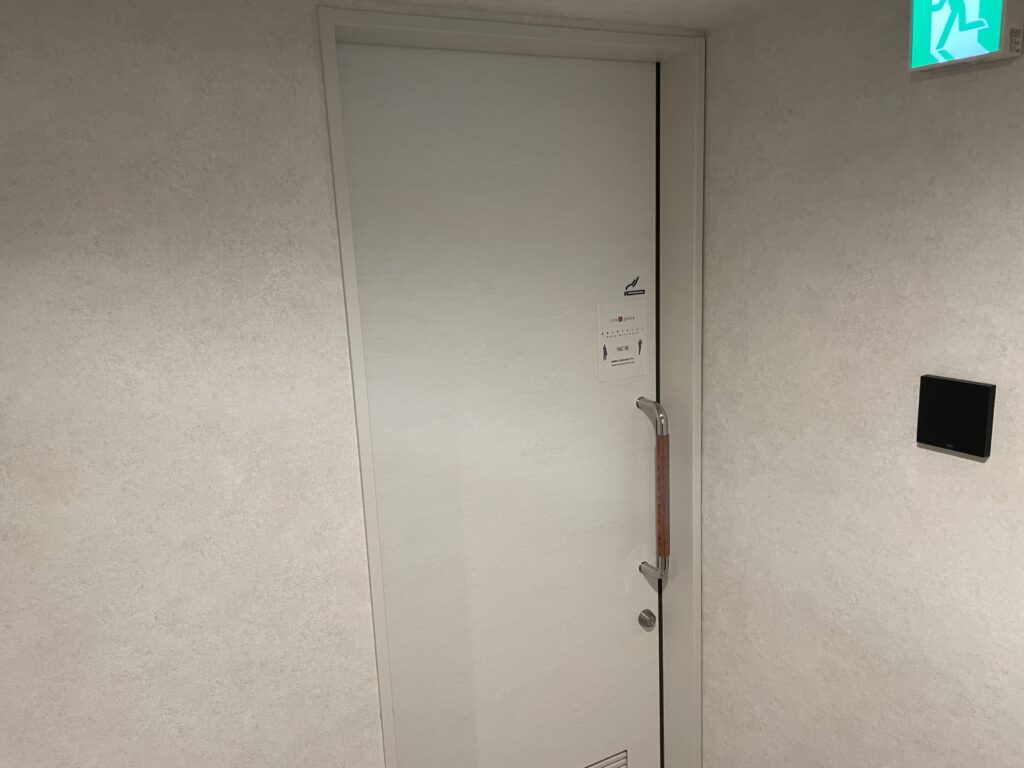 Access
Because it is on the border of Ginza and Shiodome, you need to walk more than 5 minutes from the station.
The location is perfect for travelers as it is easily accessible from Haneda Airport and Narita Airport without changing trains.
If you use Higashi-ginza station, you will get lost because it is a straight road.